I have ONE pair of each used panties shown below for sale. If you see something you like, order before someone else does! Panties are sold on a first come, first serve basis.
I try to update my site to reflect something being sold, as soon as possible, but sometimes I'm away from my PC for the day, etc. If you've purchased an already sold pair, you may pick another pair on my site, regardless of price, or you can pick something else or something similar, and I will include a verification photo for free!
The shipping time of your order is directly related to how many panties were sold around the time yours was, and my ability to wear the panty during 'that time of the month'. I wear every panty for 24 hours guaranteed, although more often then not, I choose to wear each pair longer then 24 hours. When I'm satisfied with how 'wet, worn, and played in' they are, then I send them out. As always, please, please, please email me if you have any questions regarding this or your purchase. I love hearing from you all, so don't be shy!
One Personal Verification Photo
Want me to prove to you I'm the real deal? I'll hold up a sign with your name on it, or a message, or whatever you want.
A custom photo is just and extra $5. Let me know that you would like to include it with your order in the form below!

$5.00


♥ Be the first to know of my new Panties for Sale! ♥
Get informed just as new panties go up and get your pick of your favorite before someone else does!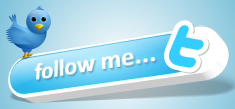 Want to WATCH me get some panties nice and wet!? Check out my Clips4Sale Store below to see my Panty Stuffing Video as well as many others!


You can also help me play in my panties LIVE on a couple different cam sites!

Find me on MyFreeCams.com:
Join me in my FREE chat room!


And on Streamate.com: